Centre d'écologie urbaine de Montréal (CÉUM)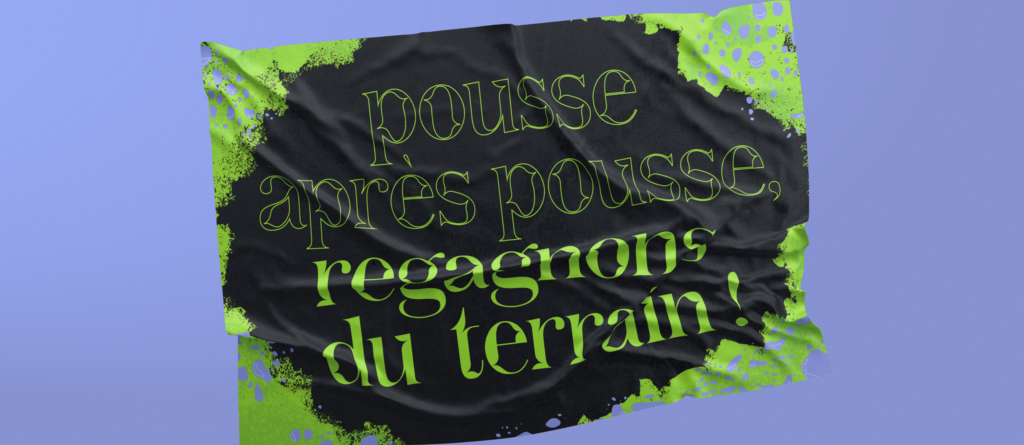 Audio and video production
Centre d'écologie urbaine de Montréal (CÉUM)
For nearly 25 years, the CÉUM has been working to develop collective and ecological citizen practices, and to propose solutions that bring about positive change in the face of current urban challenges, for healthy cities.
The Projet
Spring 2022 was an opportunity for Molotov to once again put its talents at the service of future initiatives. Alongside the CÉUM and as part of the Sous les pavés project, the Molotov team conceived and set up a visibility campaign that was as fun as it was instructive, with the goal of raising public awareness of the harm caused by mineralization in the city. Articulated around a motion design video with a minimalist and an affirmed typographic style, the campaign and Molotov's work were not only limited to this: opinion polls, development of a communication strategy, deployment in the public sphere and on social networks, advertising placement, creation of a visual identity and a slogan, Molotov's 360° expertise has struck again!
The greening of urban spaces is a concrete action within everyone's reach, for greener cities where life is good. By bringing to life the fight against soil mineralization, spearheaded by the Sous les pavés campaign, Molotov wants to be a real actor of change.